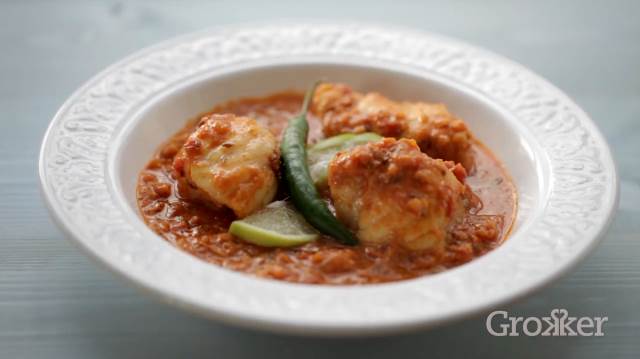 Am writing this while basking in some stunning London sunshine streaming through my windows on this February Friday, so am definitely wanting equally sunny flavours for my supper! This immediately brings to mind one of my most popular, and easiest, recipes, with a dreamy coconut lilt giving some serious tropical holiday vibes…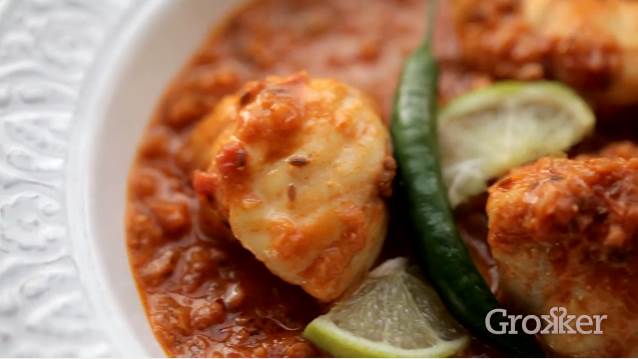 Coconut Fish Dream
This recipe always makes me smile as it reminds me of the comedian and author Tony Hawkes, who, after I introduced him to my book, and the recipe, when we did a radio show together reviewing the Sunday newspapers, really loved cooking this . I think he went through several months of cooking it every day and when I met his friends during an after-party for a show he did, they said he had been feeding it to all of them as well. With taking only 30 minutes to cook, there is definitely a danger of wanting to treat yourself to this every day! He even went onto the BBC food programme Full on Food years later to cook it as a celebrity guest chef, proclaiming his absolute love for it – thank you Tony!
It  has an incredibly simple but delicious and versatile sauce, which is essentially a qurma, or korma, sauce, but simpler as there are no white poppy seeds or nuts. I have used white fish here but it also works really well with vegetables, chicken, prawns or any seafood really.
Qurmas were introduced to India by the Mughal Empire, who loved adding a luxurious creaminess to their savoury sauces, and indeed, this can be made with single or double cream instead of coconut milk, but I love the South-Indian tones and extra decadence the coconut milk lends. Although creamy, an authentic qurma is never sickly sweet though. However, although this recipe has punch, modify to as mild or hot as you like by using as much or as little (and any type of) chilli as you like.
I also adapt this recipe sometimes, such as cooking it without the butter when I want to be healthier, just using mild and light olive oil or coconut oil instead.
For a more summery slant I have sometimes added more of the chopped tomatoes, such as a small canful, and then added 1 teaspoon of the garam masala, dried red chilli flakes, the zest and juice of 1 lime and plenty of chopped coriander, then adding excellent quality raw tiger prawns, crayfish, clams, mussels or lobster, letting them poach in the sauce until just cooked through. Sublime.
You can also use Panch Pooran (an Indian 5 whole spice mixture most commonly used for pickling) instead of the cumin seeds, adding thinly sliced fresh red chilli and some tamarind juice for a version with extra bite and tang.
Serves 4
Ingredients:
1lb (450g) skinless, firm white sustainable fish, cut into 8 fillets, such as pollock, cod, haddock or monkfish
1 tbsp mild and light olive oil
1 tbsp butter
1 tsp cumin seeds
1 medium sized onion, grated
1 cup tinned chopped plum tomatoes
1 tsp salt
2 green chilies, finely chopped
½ tsp red chili powder
½ tsp ground turmeric
A good pinch of garam masala
1 cup coconut milk (shake the can to make sure the creamy solids have mixed into the milk)
A handful of chopped fresh coriander / cilantro
Heat the oil and butter in a large saucepan with the cumin seeds.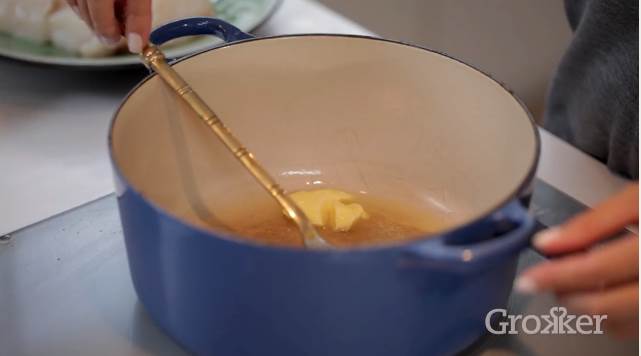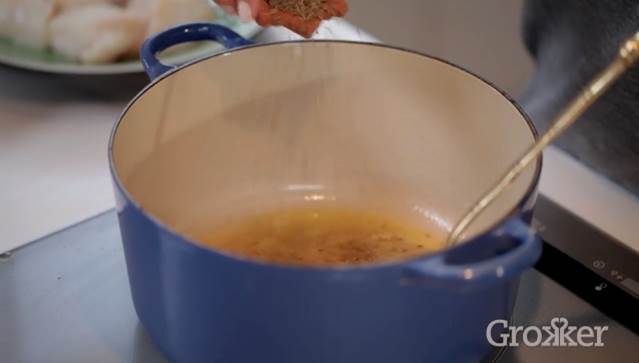 When the cumin is sizzling, add the onion and fry until lightly golden and any water from the onion has evaporated.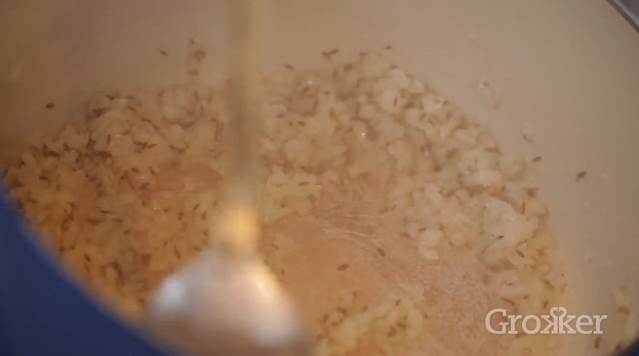 Turn down the heat, take the pan off the heat to cool a little and then add the tomatoes, salt, chilli, ground turmeric and chilli powder. Stir well.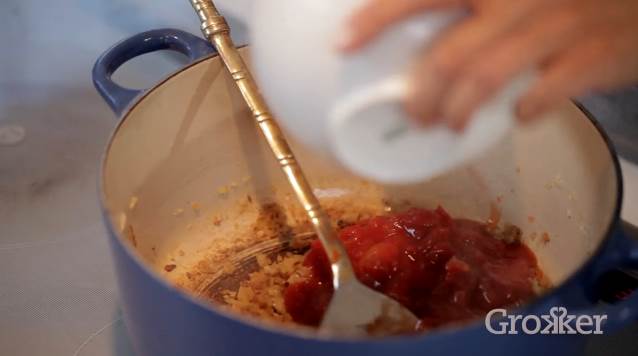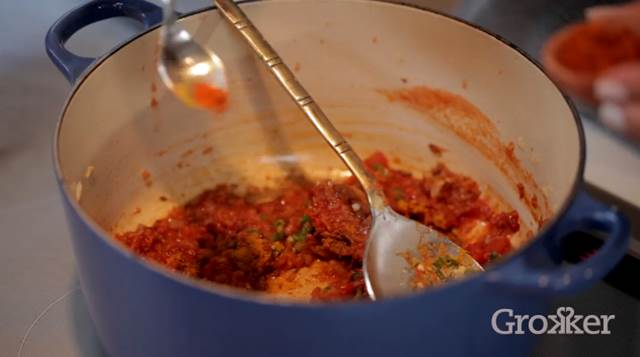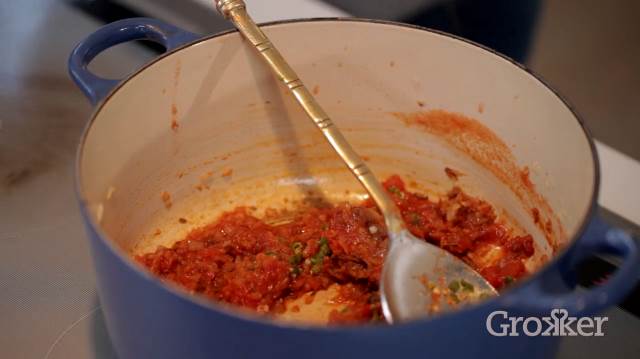 When shiny and the oil separates out in tiny beads from the rest of the mixture, add a sprinkle of garam masala and stir in the coconut milk. Cook gently for 2 – 3 minutes to let the coconut milk incorporate fully.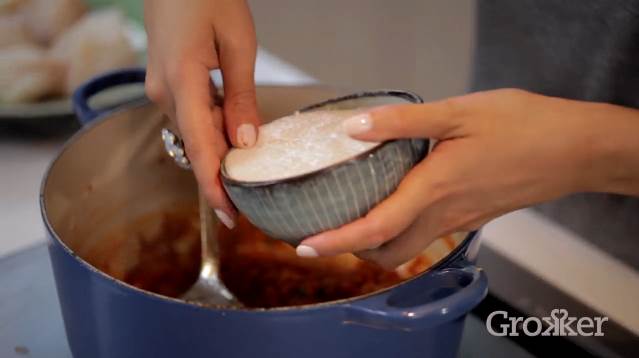 Add the fish and stir to fully coat.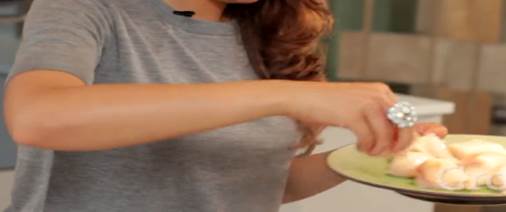 Cover and cook on a very, very low heat for 12 – 15 minutes until the fish is cooked. Swirl the pan gently to stir without breaking the fish and scatter with the coriander / cilantro.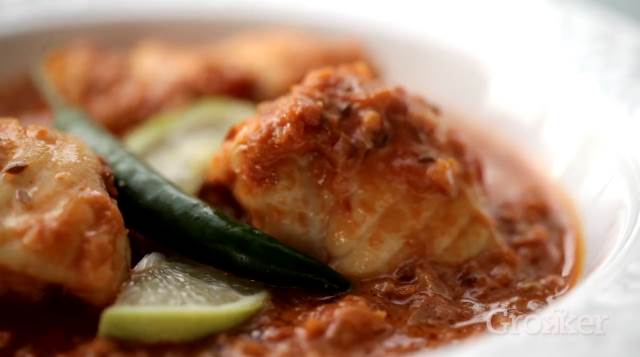 Come with me to Grokker here to watch the video of how to make this Coconut Fish Dream!